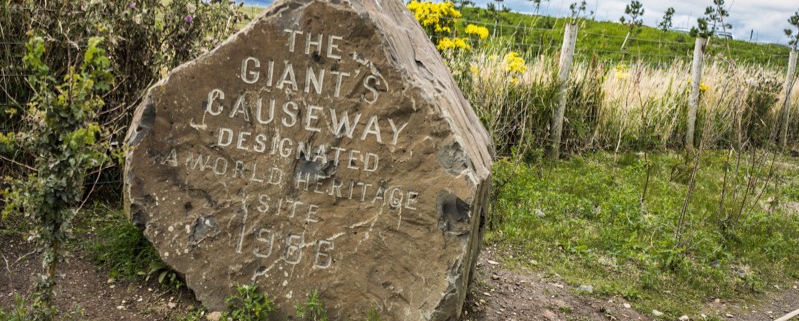 Seven Memorable Landmarks in Northern Ireland
In spite of its tumultuous history – and in part because it – Northern Ireland is an incredibly lovely corner of the world. Though some areas are fully engaged in the 21st century, a great deal of the region's appeal lies in its natural beauty combined with man-made monuments from times long past. Here are just a few of the memorable landmarks that visitors to the island should experience.
7  Memorable Landmarks in Northern Ireland everyone must visit
If you join us on Odyssey Coach Tours you will take the Antrim Coast Road, also known as the Causeway Coastal Route. It is considered by some to be the most spectacular and intriguing route in the world,  certainly considered in the top five. Allow plenty of time for the trip from Belfast to Londonderry along this craggy shoreline; you'll want to make a lot of stops along the way.
As a literal description, the Giant's Causeway is "an area of about 40,000 interlocking basalt columns", and is the result of ancient volcanic eruptions. In other words it is one of the world's most spectacular natural wonders, Northern Ireland's only UNESCO World Heritage site, and a phenomenal sight to see. Don't miss it.
One of the more notable nature-and-man-made wonders is just up the road; Carrick-a-Rede rope bridge, build by salmon fishermen 400 years ago. Whether you cross or not depends on your tolerance for high-wire activity, as this is a very narrow pedestrian bridge suspended over a 100-foot chasm. Take the dare and you'll be amply rewarded with some truly exhilarating views.
Though not a gigantic landmark, visitors to Northern Ireland really ought to make St. Patrick's grave in Downpatrick part of their itinerary. The young Patrick is credited with converting Ireland to Christianity in the 5th century, and his marker stone – and earthly remains, so it is said – lie in the churchyard at Down Cathedral.
The walled city of Derry is a landmark of itself; those walls have never been breached since they were completed in 1619. You can walk right round the entire city on top of the wall – eight metres high and nine metres thick. Four original gateways have been rebuilt and another three added, so walk the walls and visit the delightful city inside them.
Unique in the UK though not on the planet, the so-called Ring of Gullion is a place of remarkable natural beauty. It's also a great spot for families with kids, if everyone likes to walk. The Ring is a natural geological formation that has fascinated scientists worldwide, and a few hours spent exploring its trails will exercise your body and refresh your spirit.
Finally, the enthralling Marble Arch Caves; these are part of a UNESCO Global Geopark and proud of it. Just one area of this amazing geopark includes a 75-minute boat ride through the caves, and within the park you can get a look at, and a sense of, 650 million years worth of geological history; it's well worth the trip!
https://odysseycoachtours.co.uk/wp-content/uploads/2015/08/Memorable-Landmarks-in-Northern-Ireland.jpg
414
799
odysseycoachtours
https://odysseycoachtours.co.uk/wp-content/uploads/2020/02/Odyssey-Logo-320x120-1.png
odysseycoachtours
2022-04-26 14:03:13
2020-02-02 17:41:53
Seven Memorable Landmarks in Northern Ireland